One of the best places to go theme shopping for your WordPress website is Elegant Themes. The shop has a collection of over 80 themes as well as some of the best plugins available currently for WordPress websites.
These amazing looking themes can be incorporated in a wide array of niches such as blogs, magazines, and online shops, and if you prefer a hybrid solution then there are multi-purpose themes as well.
Divi – Build Anything Visually
Divi is powered by the Divi Builder, an insanely fast and incredibly intuitive front end editor like nothing you have seen before.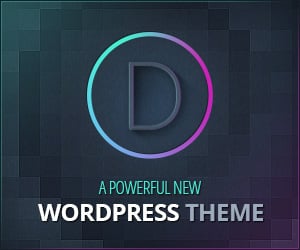 On your purchase of Divi through the link above, we will earn a small commission. It will help us to run this blog.